Regular price
$110.00 USD
Sale price
$88.00 USD
Unit price
per
Sale
Sold out
Discover the ultimate facial experience with our best-selling duo, now available in a specially curated bundle. The Royal Kalahari Face Serum and Detox Gel are expertly crafted to work in tandem, ensuring your skin receives the comprehensive care it deserves.
Step 1: Prime with Detox Gel Kickstart your skincare routine by generously applying the Detox Gel across your face. Its unique formula works to prime and prepare your skin, creating the perfect canvas for the next step of your facial.
Step 2: Maximize Absorbency with Royal Kalahari While the Detox Gel is still fresh and dewy on your skin, apply the Royal Kalahari Face Serum. This ensures maximum absorbency and effectiveness, as the serum penetrates deeply, delivering its potent blend of ingredients directly to your skin.
Why Choose Our Bundle? Our Royal Kalahari and Detox Gel are a powerhouse duo, designed to complement each other perfectly. By using them together, you unlock the full potential of their benefits, resulting in a facial experience like no other. Your skin will feel rejuvenated, radiant, and ready to face the day.
Embrace the luxury of our best-selling couple and transform your skincare routine today.
View full details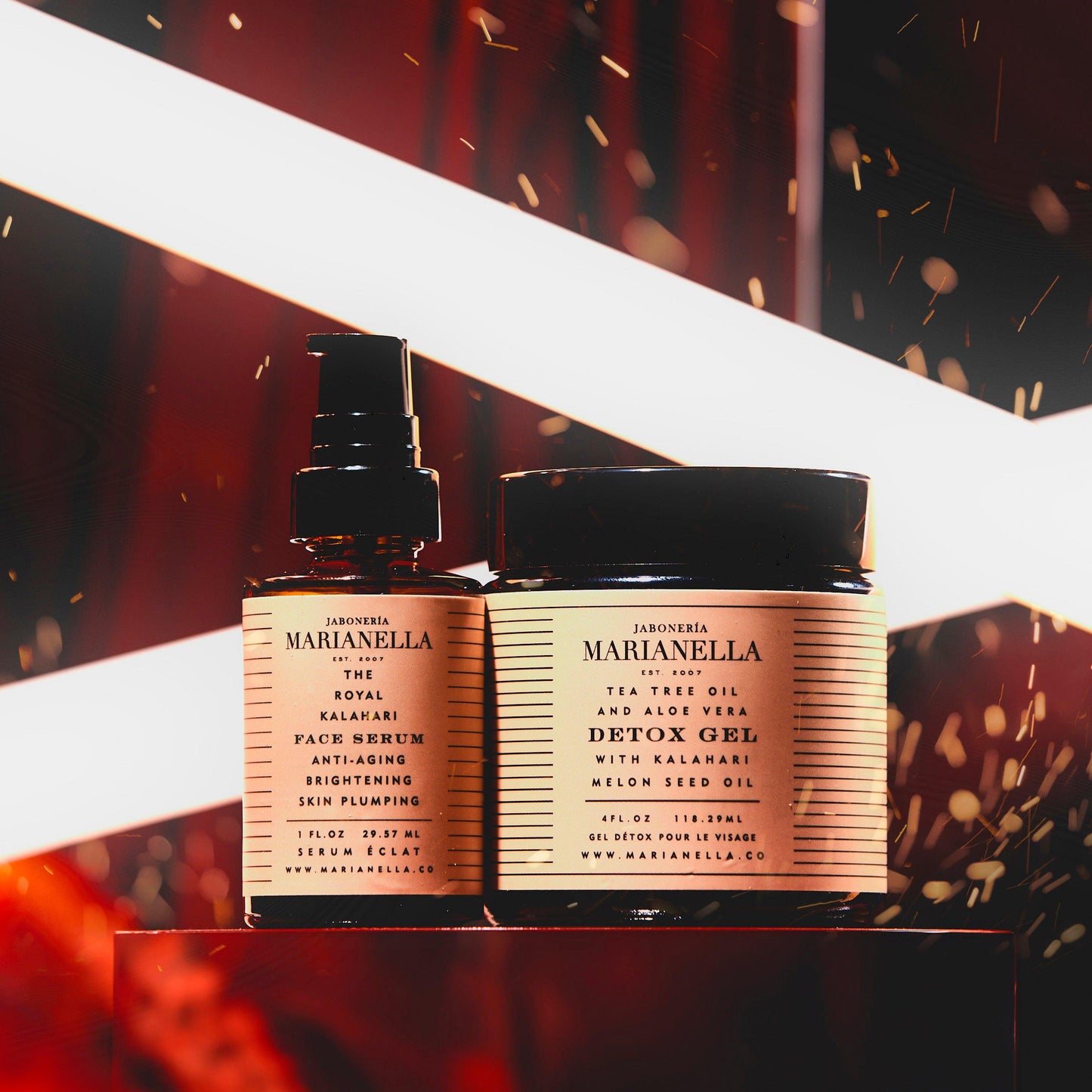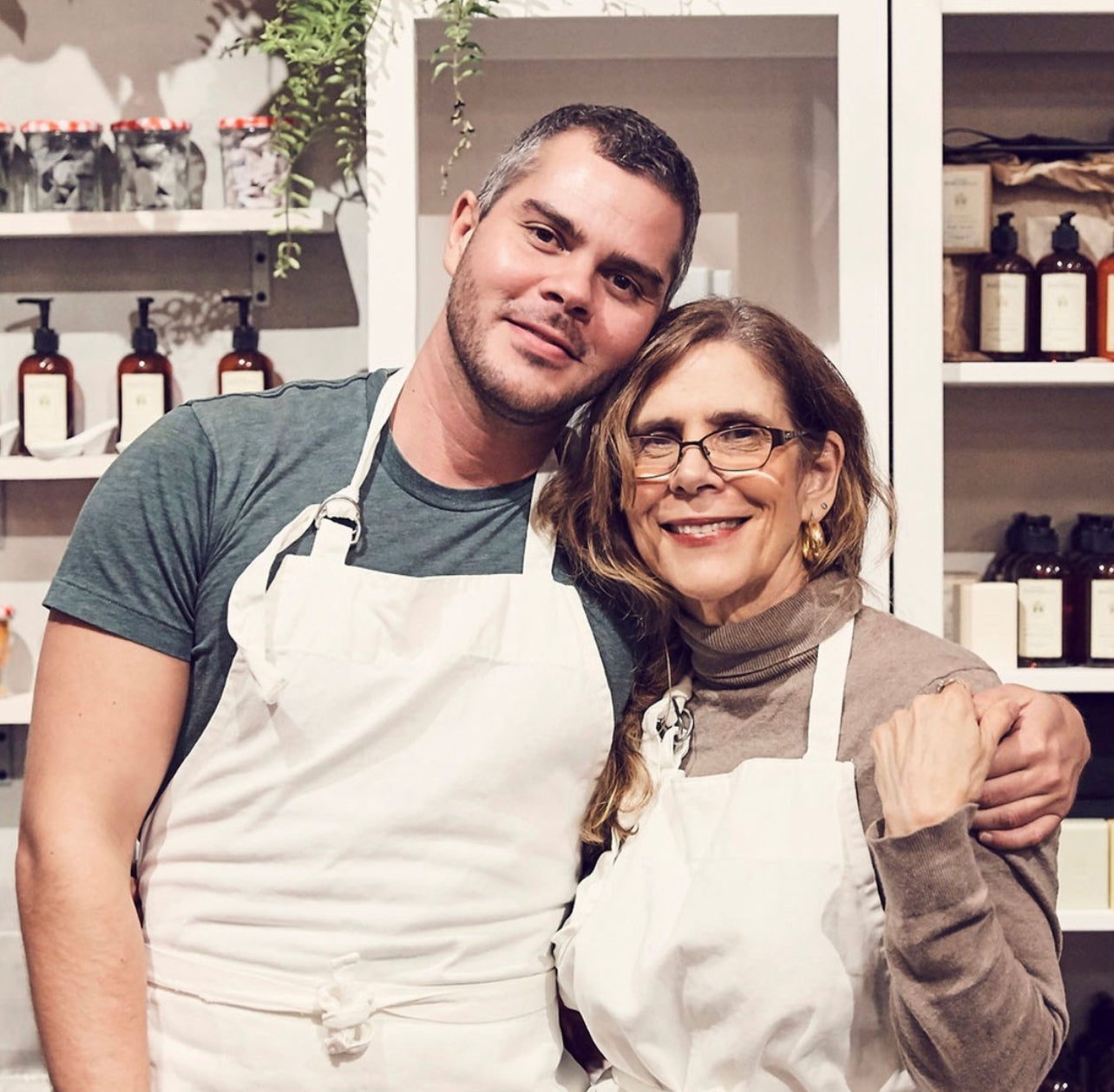 A MOTHER & SON COMPANY
As a Mother & Son Company, we take great pride in the fact that all our products are hand-crafted using only the purest ingredients in small batches to ensure absolute freshness. Our packaging is as Sustainable as possible and unlike other brands when you order from us, that product is hand made fresh for you on the spot at our store in Brooklyn. We hope you enjoy our one-of-a-kind soaps, lotions, and other magical potions, age old family recipes made with love -
❤️ Marianella & David