Regular price
$24.30 USD
Sale price
$19.44 USD
Unit price
per
Sale
Sold out
Our stimulating Moroccan Fig and Bergamot fragrance refreshes and invigorates the senses, with crisp notes of Moroccan Fig, the sweet citrus aroma of Bergamot from the Ivory Coast, and delicately mixed notes of Apple, Grapefruit, Plum and Rosewood. 
Cherished for its restorative properties, our soothing Moroccan Fig and Bergamot Castile Soap Hand Wash is lovingly crafted from an abundance of exotic extracts. Mediterranean Borage Seed oil, pampering Babassu Oil and nourishing Argan Oil help create a rich moisturizing formula that both cleanses and replenishes. 
Ingredients
Ingredients: Purified Water, Aloe Barbadensis Leaf Juice, Potassium Cocoate, Cocamidopropyl Betaine, Decyl Glucoside, Fragrance, Olea Europaea (Olive) Fruit Oil, Simmondsia Chinensis (jojoba) Seed oil, Persea Gratissima (Avocado) Oil, Phenoxyethanol, Ethylhexylglycerin, Tocopherol Acetate (vitamin E), Sodium Lauroyl Lactylate, Citric Acid, Panthenol (Vitamin B5), Argan Oil, Borago Officinalis (Borage)  Oil, Orbignya Oleifera (Babassu) Seed Oil, Sodium Chloride, Benzyl Benzoate.
Scented with Fragrance
97% Natural
Castile Soap made with No Colorants, No Sodium Lauryl Sulfate, No Parabens, No Alcohol, No Silicones, No Phthalates, No Gluten, No Propylene Glycol, No Formaldehyde, No Nitrosamines, No Hexanes and No harsh chemicals. We do not test our products on animals. Made in U.S.A. For external use only.
Key Active Ingredients

Regenerating: Helps in skin cell regeneration, ensuring that the hands remain soft and youthful.

Hydrating: Provides essential hydration, preventing the skin from becoming parched after frequent washing.

Moisturizing: Coconut oil is known for its deep moisturizing properties, helping to prevent dryness and keep the skin soft.

Antibacterial: Contains natural antibacterial properties, which can help cleanse the hands of germs and bacteria.

Nourishing: Olive oil is rich in vitamins and antioxidants, nourishing the skin and preventing it from becoming dry.

Softening: It has emollient properties that help soften the skin, making it feel smooth after washing.

Balancing: Jojoba oil closely resembles the skin's natural sebum, helping to balance oil production and prevent over-drying.

Protective: Forms a protective barrier on the skin, locking in moisture and shielding it from external irritants.


Antioxidant-rich: Rosemary is packed with antioxidants that protect the skin from environmental stressors.

Invigorating: Its natural scent can provide an invigorating and refreshing experience during hand washing.

Soothing: Aloe vera is known for its calming properties, making it great for soothing any irritations or redness on the hands.

Hydrating: It provides hydration to the skin, ensuring that the hands don't feel tight or dry after washing.



Ingredients

Ingredients: Cocos Nucifera (Coconut) Oil*, Olea Europaea (Olive) Fruit Oil*, Simmondsia Chinensis (Jojoba) Seed Oil*, Rosmarinus Officinalis (Rosemary) Leaf Extract, Fragrance (Parfum), Aloe Barbadensis (Aloe Vera) Leaf Juice*, and Citrullus Lanatus (Kalahari Melon) Seed Oil.
How to Use

Wet Your Hands: Begin by wetting your hands with clean, running water. This helps the hand wash lather up and ensures effective cleansing.
Pump Out the Hand Wash: Dispense a small amount of the hydrating hand wash onto your palm. A single pump should suffice for a thorough cleanse.
Lather Up: Rub your hands together to create a rich lather. The natural ingredients will begin to work their magic as you massage the hand wash over your hands.
Enjoy the Aromas: As you lather, take a moment to enjoy the subtle fragrances of the natural oils. The combination of Coconut Oil, Olive Oil, and Jojoba Gold Oil not only nourishes but also leaves a pleasant scent.
Clean Every Inch: Make sure to scrub all parts of your hands – the back of your hands, between your fingers, and under your nails. This ensures a comprehensive cleanse.
Rinse Thoroughly: Once you've scrubbed well, rinse your hands under running water until all the hand wash is washed away.
Dry Your Hands: Gently pat your hands dry with a clean towel. Avoid rubbing too hard, as this can strip the skin of its natural oils.
Feel the Difference: After drying, you'll immediately notice the soft and supple feel of your hands. The nourishing goodness of the oils and the soothing properties of Aloe Vera will leave your hands feeling pampered.
Stay Hydrated: For an added boost of hydration, especially in dry climates or seasons, consider following up with a moisturizing hand cream. This will lock in the hydration and keep your hands feeling soft for longer.
Store Properly: Ensure the hand wash bottle is closed tightly after use to maintain its efficacy and freshness.

Note: The enriching properties of Kalahari Melon Seed Oil in the hand wash offer deep hydration, so regular use will keep your hands moisturized and healthy. Enjoy the luxurious embrace of nature's finest with every wash!
Share
View full details
Experience the Luxurious Hydration of Marianella's Hydrating Hand Wash with Kalahari Oil

Indulge in the ultimate hand washing experience with our Hydrating Hand Wash with Kalahari Oil. This luxurious hand wash is meticulously crafted with nature's finest ingredients to provide you with soft, supple, and deeply hydrated hands.
The Power of Nature's Finest Ingredients
Our Hydrating Hand Wash is infused with the nourishing goodness of Coconut Oil, Olive Oil, Jojoba Gold Oil, Aloe Vera, and the star ingredient - Kalahari Melon Seed Oil. These natural ingredients work in harmony to cleanse, moisturize, and revitalize your hands.
Deep Hydration with Kalahari Melon Seed Oil
Kalahari Melon Seed Oil is the secret behind the intense hydration provided by our hand wash. This oil is rich in essential fatty acids, antioxidants, and vitamins, which deeply penetrate the skin, replenishing moisture and leaving your hands feeling soft and nourished.
Nourishing and Soothing Aloe Vera
Aloe Vera, known for its soothing properties, adds an extra touch of care to our hand wash. It helps to calm and moisturize the skin, leaving your hands feeling refreshed and rejuvenated after each wash.
Gentle Cleansing with Coconut Oil, Olive Oil, and Jojoba Gold Oil
The combination of Coconut Oil, Olive Oil, and Jojoba Gold Oil works together to cleanse your hands without stripping away essential moisture. These oils provide a gentle and nourishing cleanse, leaving your skin feeling smooth and hydrated.
Revitalize Your Hands
Our Hydrating Hand Wash not only cleanses and moisturizes but also helps to revitalize your hands. The powerful combination of natural ingredients helps to improve the overall appearance and texture of your skin, giving your hands a youthful and vibrant glow.
Benefits of Hydrating Hand Wash with Kalahari Oil
Deeply hydrates and nourishes the skin
Leaves hands feeling soft, supple, and revitalized
Provides a gentle and nourishing cleanse
Soothes and calms the skin with Aloe Vera
Improves the overall appearance and texture of the hands
Experience the Difference
With our Hydrating Hand Wash with Kalahari Oil, you can transform your hand washing routine into a luxurious self-care experience. Say goodbye to dry, rough hands and hello to soft, supple, and deeply hydrated skin.
Experience the luxury of our Hydrating Hand Wash with Kalahari Oil - Get yours now!
2024 Eco-Luxury Collection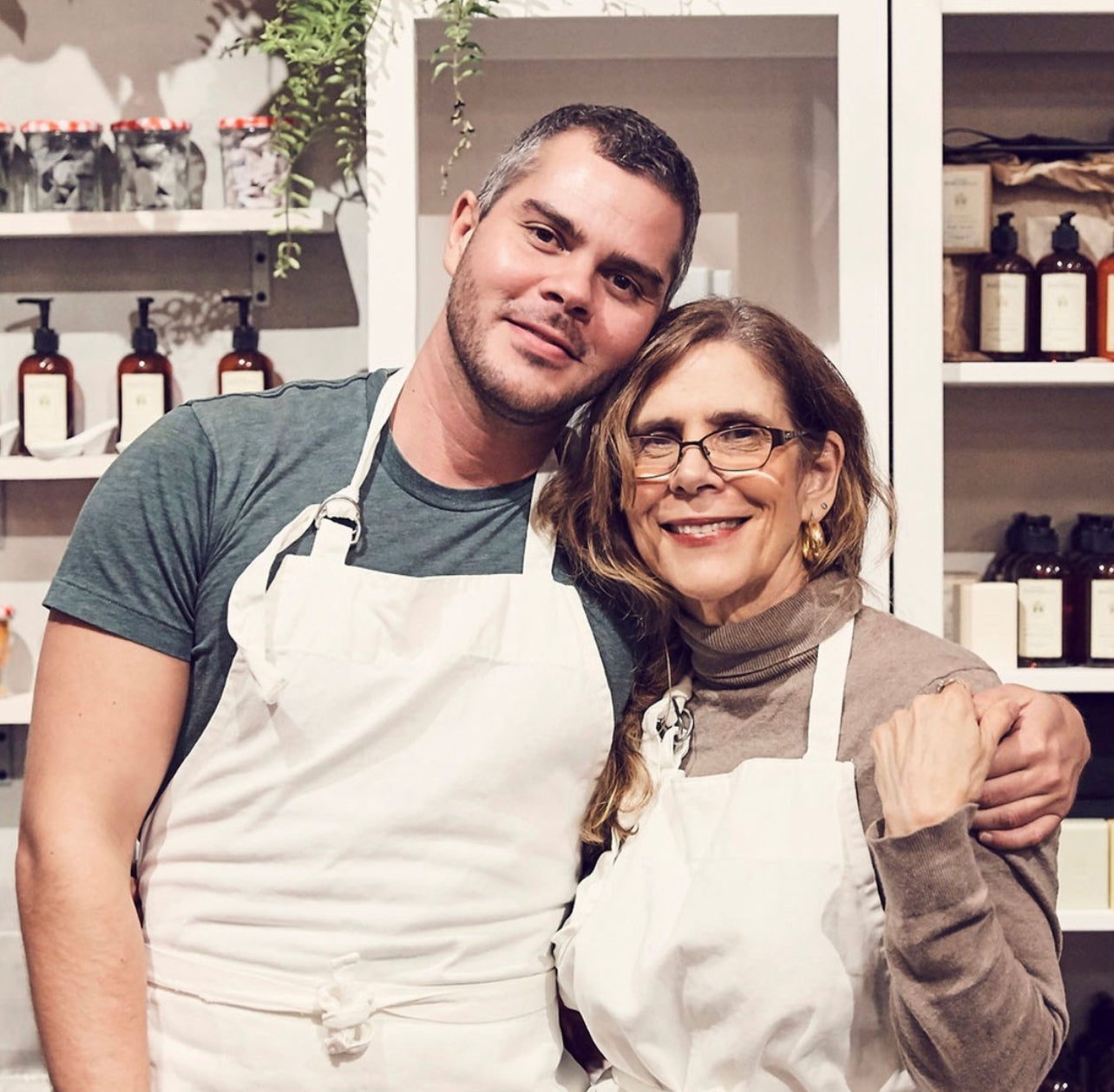 A MOTHER & SON COMPANY
As a Mother & Son Company, we take great pride in the fact that all our products are hand-crafted using only the purest ingredients in small batches to ensure absolute freshness. Our packaging is as Sustainable as possible and unlike other brands when you order from us, that product is hand made fresh for you on the spot at our store in Brooklyn. We hope you enjoy our one-of-a-kind soaps, lotions, and other magical potions, age old family recipes made with love -
❤️ Marianella & David