WELCOME TO THE MARIANELLA MARKET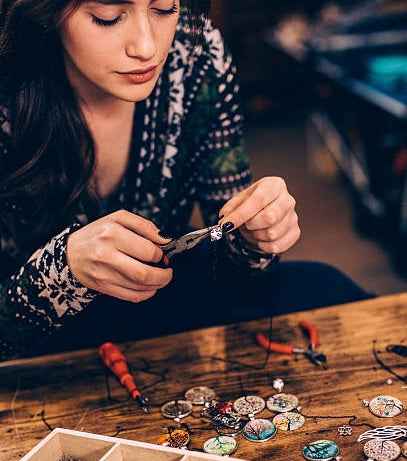 Are you a maker or brand looking for a unique retail space to showcase your work? 
Do you want to start selling your pieces directly to consumers with immediate access to your sales? 
Join other amazing brands like you at the Marianella Market! 
A fully staffed and unique curated retail experience that gives your brand access to direct-to-consumer sales with walk in customers at a very low cost. Each brand area shwocases the brand bio, website, and a POS system. So when they shop in our market they are shopping directly with you. We do not collect any sales. Making it a true brand experience for the customer and a shop-in-shop for each brand.
EMAIL US TODAY TO JOIN THE MARIANELLA MARKET or email us at info@marianellamarket.com
JUST IN
KAFTKO KAFTANS
54 CELSIUS CANDLES
WYLD CBD
PHARMA NYC
ATLERIER ALL DAY FASHION-TO-FINE JEWELRY
SISTER MOONS BEDDING
DOME CLEAN BEAUTY
CHEW EATS DOG TREATS
Unlike other local Markets our Market is simple. Brands pay rent monthly and all you need to do is provide your products and a POS system, which deposits all of your sales into your account daily. We provide the rest and membership to our market gives you access to not ONE but TWO retail locations for the price of one in very different areas of thriving Brooklyn, NY.  One is at 83 west street in Greenpoint and the other is 286 Court Street in Cobble Hill. 
Whether you choose a table, shelving unit, or one shelf, each three month contract comes with space at both retail locations, all utilities included and the best part is we provide the sales rep that services all the vendors. With your own POS system all sales go directly into your account each day and you can manage your inventory and stock as you please, just as long as the shelves remain stocked, not empty. We provide a gorgeous lux atmosphere with shopping bags, music and anything else customers may need to purchase your products. Rent is paid on the first of every month and each contract has a three month minimum.
SHELF PRESENTATION
Every Shelf, Table or shelving unit will have: A Brand Bio, Press Review or Press Release and QR Code Information for customers to purchase directly from your website. Making this truly your own direct to consumer space.
WHAT MAKES OUR MARKETS DIFFERENT?
• 2 uniquely popular Brooklyn Locations
• A Stylish luxury Designed Environment
• We provide a dedicated Sales - Representative - (You do not need to staff your section)
• Shopping Bags & Amenities Included
• A Curated Assortment of vendors
Local and National Advertising for all Brands in the Market on Yelp, Facebook and Instagram.
MARIANELLA MARKET COBBLE HILL - 286 Court Street
Cobble Hill is a small enclave in the heart of bustling Brooklyn, with pedestrian-friendly streets and impressively preserved Old World charm. Many of its buildings date from 1830 to 1920 and include a wide range of architectural styles. Much like its neighbor Boerum Hill, this neighborhood offers residents a sense of history and privacy. And the presence of carefully curated bookshops, cultural programs, and historical points of interest further the bohemian charm. This upscale neighborhood has become the backdrop for local galleries and eclectic, independent cultural venues. A hub for writers, Cobble Hill features many indie community bookshops, including BookCourt and Sackett Street Writers Workshop, which feature writing workshops, readings, and lectures. Notable residents include actors Daniel Craig and Rachel Weisz. Former residents include film director Spike Lee and novelist Thomas Wolfe, who lived in Cobble Hill in the 1930s. The TV show White Collar was partially filmed here, with characters Peter and Elizabeth Burke living in Cobble Hill.
MARIANELLA MARKET GREENPOINT - 83 WEST STREET
Overlooking Manhattan from the banks of the East River, Greenpoint is an Old New York neighborhood between Williamsburg and Long Island City in Queens. It is also making waves as one of the city's newest art districts. It has evolved into a haven for artists, musicians, and designers while retaining its old Brooklyn roots. The leafy, brownstone-lined streets are popular locations for film and television productions at nearby Silvercup Studios in Long Island City. The area has several public parks, recreation areas, and greenways that hug the rugged waterfront, offering popular spots to fish, kayak, and take in the breathtaking views of the Manhattan skyline.
EVENTS AND ALTERNATIVE IDEAS ARE WELCOME! 
Please do not hesitate to approach us with any alternative pitches or ideas for events, photo shoots, and pop-ups not covered here.  We are all ears!  Please join us in building our little community, and broadening your reach.  
For More Information contact us at info@marianellamarket.com or reach us via social media on INSTAGRAM at
@marianella.skin - @marianellamarket
Email us today to join our trailblazing community of makers or email us at info@marianellamarket.com
MARKET RATES

Monthly Pricing
2 Retail Locations  83 West street in Greenpoint & 286 Court street in Cobble Hill
Shelf Price $350 (Includes 2 shelves - 1 at each store location)
Shelving Unit $1000
(Includes 5 Shelves - 1 at each store location)
Clothing Rack $700 - 1 at each store location
Note: Specialty items require alternate shelf pricing.
----
Weekend Daily Pop Up Pricing
1 Retail Location
Shelf Price $300
Shelving Unit $700
Table $500
Shelving Unit & Table $1500
Clothing Rack $500
Note: Specialty items require alternate shelf pricing.
-