the Marianella restaurant program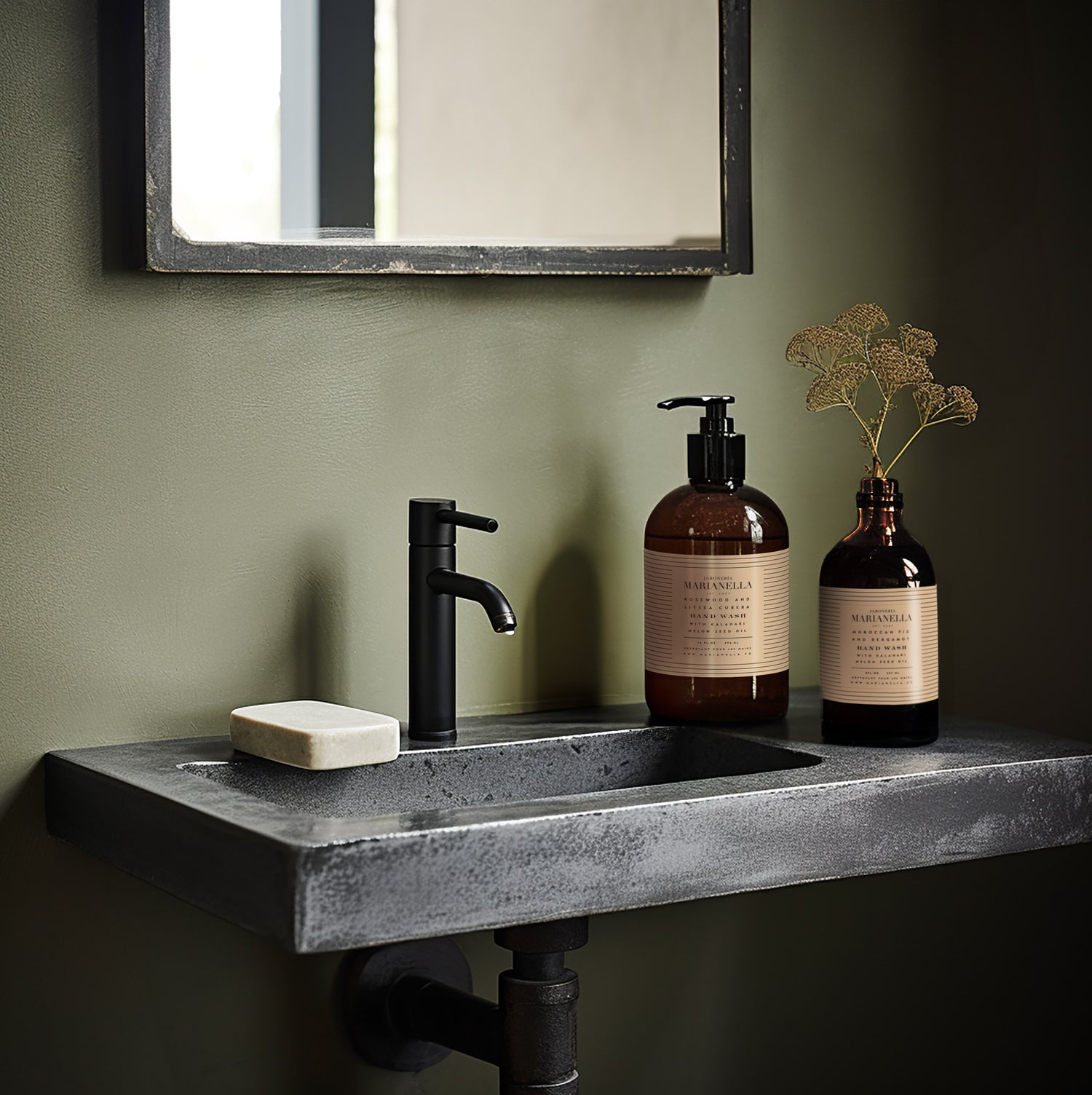 Our New Luxury Hand Wash Program is designed exclusively for restaurants, ensuring guests enjoy a lavish experience from the dining table to the restroom. We offer monthly deliveries of our signature hand wash, showcased in premium branded bottles. To further enhance the ambiance, we provide options for reed diffusers, candles, and hand creams. Previously priced at $150 per gallon, our revamped Commercial Tier now offers this luxury experience at just $36 per gallon! Choose Marianella and transform a simple restroom visit into a memorable, luxurious treat for your guests. Let's collaborate to redefine luxury in dining.
Restaurants in our program
Le Colonial (All U.S.A)
Bilboquet (All U.S.A)
Fish Cheeks
Raouls
Bangkok Social Club
La Mercerie
and more!
Included in the program
Pick one of our floral, Citrus or musk, best selling scents.
Any qty of gallons of soap that you need delivered to your monthly on a carefree subscription
We provide beautiful luxury bottles for display 
Add on at any time reed diffusers, candles, or creams to elevate your customer experience